An introductory letter by
Wolfgang Joachim Zuckermann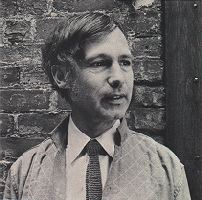 I thought of the harpsichord kit idea in 1959, when I received too many service calls on the finished instruments we were then producing, and I wanted to let my customers into the secret of how to make these instruments. My original kit was a straight-sided, single set of strings harpsichord, then selling for $150: we supplied the essential parts, but the customers had to shop for the wood. We soon added the case for another $150 and this became very quickly a big seller.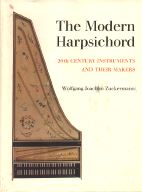 In the end of the 1960's, when I decided to write a book called The Modern Harpsichord, outlining the current state of harpsichord making, my publisher, named David Jacques Way, was a friend and builder of one of my kits. When in 1969 I decided to sell Zuckermann Harpsichords, David took on the business and transferred it from New York to Stonington, Connecticut. I continued to work with David in the design of our patented jack, and in tying together our world-wide network of agents. Among these agents was Marc Ducornet of Paris (associated with David since 1973), who decided to take on a major share of production of both kits and finished instruments, until in the 1990's Ducornet produced nearly 70% of the Zuckermann/Way instruments and kits.
When David died suddenly in February 1994, Katherine (his wife) and Marc decided not to close down the Stonington shop but to let it be run by one of Marc's old apprentices, Richard Auber. Howewer, after several years it became apparent that Marc Ducornet and Richard Auber had very different conceptions of their work, and Marc decided to go his own way, asking Richard Auber not to use any more his (Ducornet) name in America. In consequence, Marc has asked me to join in a new company, based in Paris, tentatively called Zuckermann, Ducornet & Associates International - Paris.* I personally am now retired from the harpsichord business and am running an English bookstore in France. But I very willingly give my support to my friend Marc Ducornet, and I feel very strongly that the instruments designed and produced in his shop rate among the top of what is available today.
Wolfgang J. Zuckermann
January 1999
* In April 1999 we decided to call this company The Paris Workshop®, a registered name by Atelier Marc Ducornet.
---